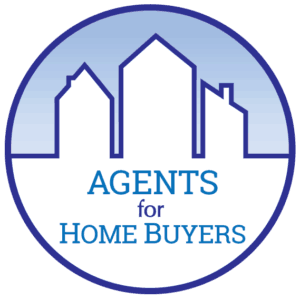 Locating, evaluating, and negotiating home purchases exclusively for buyers.
No matter your budget, if you are looking to buy a home, we can help.
By using our buyer-focused, team approach we will help you work your way from confusion to clarity as you navigate the home buying process.
Allow us to guide your journey from initial search to closing using our data-driven market analysis, systematic search process, step-by-step tracking systems and extensive real estate experience.
What Our Clients Are Saying
My Husband and I had the best experience when purchasing our home in February 2018.  We worked with Shannon, Norris and Lindsey with the Agents for Home Buyers team, they helped us find the perfect home and walked us through the whole process from start to finish.  They made the stressful process of purchasing a home very seamless and easy.  We love our home and are so grateful to have found such a caring and professional team.

Norris Minick and Lindsey Wolf Lunney are knowledgeable, efficient, and caring buyers' agents. With their expert advice and service, we were able to find a home in the Boulder area the very first day we spent viewing homes. They advised us on every detail of making a home purchase–putting together an offer, setting up home inspections, and even arranging financing. They are compassionate people who listen to what the buyer wants. Highly recommended!

We were so fortunate to have this team helping us to find a rental property in an extremely competitive market. Norris did a tremendous amount of research on the trends in real estate prices over 1-, 5- and 10-year periods in different counties in Colorado. They then did a mass mailing to various desirable neighborhoods and got a couple of responses that led to the property we have now.

I can't say enough great things about Lindsey and Norris! As first-time home buyers, we relied heavily on Lindsey and Norris. They were timely, thorough, professional, trustworthy and a joy to work with! My husband and I are so happy with our first home in Lafayette! I highly recommend using Agents for Home Buyers for your next home purchase!

Great team. We appreciated the well-organized information and analytics so that we could make a decision of both the brain and the heart. Very nice people, fun to look at houses with, interesting to talk with and very good at looking out for us, the buyers. We also appreciated their strong ethics.

Even for a first-time home buyer, Lindsey and Norris made it as easy and stress free as possible. Very easy to work with, flexible and professional. They provide you with a lot of analytics and data on the market, which really helps you understand the overall market and gets you looking at properties in areas you would like to investigate. Since they work as a team, it's easier to schedule and view properties. The people they recommended for home inspection, as well as the lender, were also great. Overall, they made the home buying process very smooth.

Lindsey and Norris were wonderful! They did a great job of sending us plenty of listings that matched our criteria. They worked with our tight schedules to make sure we saw a ton of houses from our list every time we were in town. They know the Boulder housing market very well and did an excellent job of helping us navigate

Lindsey and Norris were wonderful agents for us. They helped us to get into a house quickly we are now living happily in our first choice for a home! Both Lindsey and Norris were quick to respond to our requests and questions and helped guide us through the process of our first home purchase by simplifying the process. We highly recommend these two when you begin your search for a new house.

Lindsey and Norris are the best! They listened carefully to the questions and concerns of first-time home-buyers with patience, provided helpful insight when we were uncertain of what to think, explained things about the housing market in a way that was easy to understand, and they had so much data to help us make informed decisions! They were also quite responsive and easy to work with. I always felt like we received excellent attention and never felt like we were pushed back for bigger clients.
Are you ready to be HOME?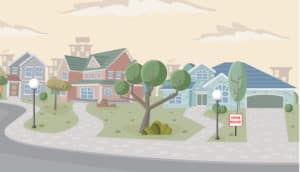 Open Houses are Not the Way to find a Home By Claudia Lewis Open Houses are Fun but not a Good Idea For may folks, open houses are a fun way to spend a weekend afternoon. It's interesting to see what your neighbor's house looks like and possibly pick up
Read More »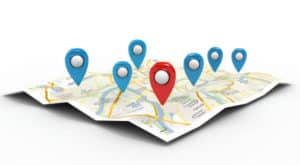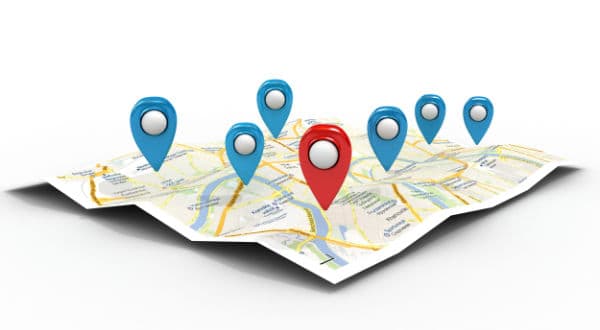 Now that there's Zillow and Redfin, do I really need an agent to find a home? Since the beginning of the new millennium, Zillow, Redfin, Trulia and other web-based real estate search engines have become widely used real estate tools. These platforms help home buyers, sellers and real estate agents
Read More »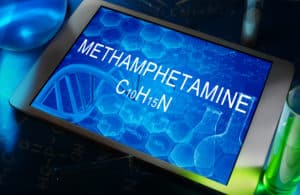 Should You Get A Meth Test Before Buying a Home? By Lindsey Wolf Lunney You Can't Tell a Meth House by its Cover Meth labs can be found anywhere, and you cannot always tell whether a house is a meth lab by just looking at it. We advise all our
Read More »