At Agents for Homebuyers (A4HB), we provide our clients with a set of tools that help you find the ideal home. These tools put you in control of the home buying process and provide you with the information you need to make good decisions.
You'll get a customized mapping based on your search criteria that will help you understand the niche you've defined in the local market.
You'll have access to our in-house market statistics which will give you a solid feel for what's up in your segment of the market.
You'll have a customized MLS Web portal that provides instant updates on new listings.
You'll have access to resources like CoreLogic's RiskMeter, which provides the same information about flood plains and other hazards that insurance companies use.
You'll benefit from our step-by-step approach to tracking your transaction, keeping everyone involved on top of every detail of the process.
You'll benefit from our substantial experience and expertise, helping you make buying decisions that are in line with your goals.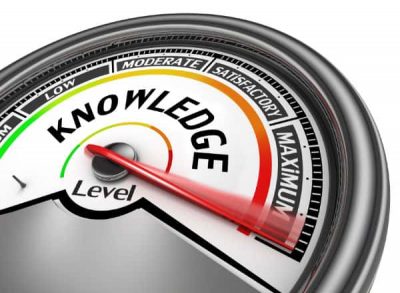 At A4HB, you don't just have one agent, but a team of expert brokers supporting your home purchase. And since we're all on salary, you don't have to worry about being pressured to buy a home just so we can earn a commission. Our only goal is to find the right home for you at the right price.
You'll benefit from a range of perspectives, experience and skill sets.
If questions arise while you're looking at homes with one agent, a quick call to the office means you can usually get the answer before you finish viewing the home.
A team member at the office can be drafting an offer while you're taking a second look at your favorite home.
Even when one of our agents is on vacation, there is always someone available to show you properties, draft contracts and answer your questions.
Our team is here for you from start to finish.
Throughout the home buying process, A4HB is your dedicated support staff. We provide fact finding, contract negotiations and arranging inspections, deadline management and guidance. But, it takes more than a great team of agents to get you to closing. You will also need other trusted professionals to guard your interests throughout the purchase process.
At A4HB, we can connect you with inspectors, lenders, attorneys, structural engineers and industrial hygienists that will have your best interests at heart. We can also direct you to information regarding schools, demographics, crime statistics and other areas of interest. Together with our trusted partners, we'll make sure you have the information and support you need for a smooth home buying experience.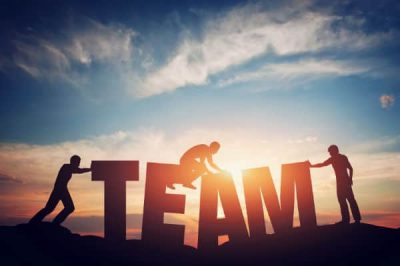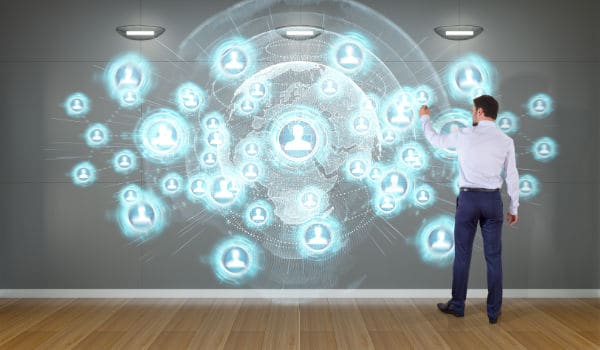 Every A4HB agent is a licensed real estate broker. However, unlike most brokers, we choose to represent only home buyers and are 100% committed to representing their interests. We also assume the additional legal responsibility to represent buyers under a fiduciary, agency relationship, similar to the way an attorney assumes the responsibility to represent you in court. We believe our clients deserve the higher level of commitment, singular focus and support that agency provides.
We work as agents for YOU, and only you, never the seller, and never as neutral transaction brokers.
We do not list or sell properties, ever.
Agencies that represent both buyers and sellers struggle with many conflicts of interest that we eliminate by representing buyers only.
You pay us NO FEES. We are paid by the seller at closing.
In Colorado, real estate brokers can work either as agents, with a legal obligation to represent the interests of the buyer or seller, or as transaction brokers, who must act as neutral brokers in the transaction.  Agents for Home Buyers, LLC is one of a rare breed of real estate companies committed to always working as agents exclusively for real estate buyers -100% of the time. This helps ensure that you get the highest quality representation throughout the home buying process.  We are consumer advocates, not sales people.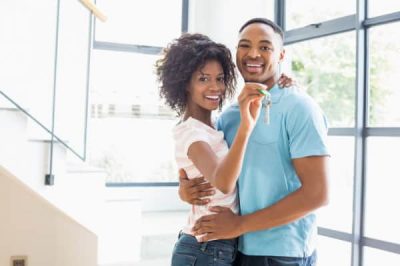 Lindsey Wolf Lunney, B.A., ABR, GRI,
Managing Broker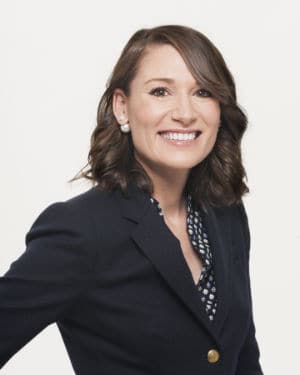 Professional History: Immediately after earning her real estate license, Lindsey worked for two years at RE/MAX of Boulder supporting the work of a three-person team that listed properties for sellers and helped buyers through the home buying process. Lindsey was responsible for day-to-day client contact, managing the nuts and bolts of transactions, facilitating office organization, communications, and marketing. While at RE/MAX, she realized she particularly enjoyed helping buyers with their purchases.
Lindsey joined the Agents for Home Buyers team as an Exclusive Buyer's Agent in 2008 and proved to be invaluable asset in improving client communications and streamlining transaction management systems. Over the years, she and the A4HB team have helped more than 1000 individuals and families work through the home buying process. Lindsey is an Accredited Buyer Representative (ABR) with the Real Estate Buyer Agent Council and holds a GRI designation with the Graduate Real Estate Institute. Now, she is also the Managing Broker at Agents for Home Buyers.
Personal History: Lindsey moved to Boulder County from Palo Alto, CA in 1992 when her parents accepted teaching positions at the University of Colorado. A graduate of Niwot High School, Lindsey excelled in academics and ran both Track and Cross Country there.
Lindsey graduated from Mount Holyoke College in South Hadley, MA, where she double majored in psychology and politics and made all conference on the school's crew team. As part of her undergraduate work, Lindsey spent a year abroad at the University of St. Andrews in Scotland studying with world experts on political theory and terrorism. She spent her summers volunteering with the Boulder County District Attorney's Office in the domestic violence unit. After fulfilling the requirements for her double major, Lindsey spent her senior year studying fashion and film, including an independent study in fashion advertising.
Lindsey began her professional career working in the fashion industry. Following her graduation from Mount Holyoke College, the oldest women's college in the country, in Massachusetts, she returned to her home in Colorado and took a position with the top sales associate at Neiman Marcus in Denver. This experience inspired her to define her goals, and look beyond the fashion industry for opportunities where she could help people improve their lives in a more meaningful way, leading to her current career in real estate, focusing on the needs of home buyers.
Norris Minick, Ph.D., CRS, ABR, GRI,
Broker Associate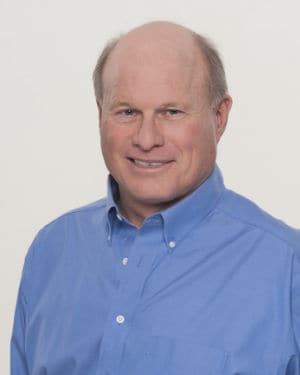 Professional History: Norris began his real estate career in 1992 as an Exclusive Buyer's Agent and established Agents for Home Buyers in 2004. He is committed to providing superior, first rate real estate services to home buyers and is responsible for establishing our unique client service protocols. Norris enjoys working as a consultant and consumer advocate, rather than as a salesperson, promoting the best interests of our buyers.
Norris has continuously worked to extend his real estate knowledge, completing course requirements for the GRI (Graduate Real Estate Institute), CRS (Certified Residential Specialist), and ABR (Accredited Buyer Agent) certificates. His commitment to buyer representation and developing his knowledge and skills has also been reflected in his active participation in state and national associations of exclusive buyer agents. He was a founding member of the Colorado Exclusive Buyer Agents Association (CEBAA) and has served several terms as CEBAA's President. He has also been very active in the National Association of Exclusive Buyer Agents (NAEBA) and has served as a member of NAEBA's Board of Directors.
Personal History: Norris has been blissfully married to his wife, Ellen, for over 40 years. He has two sons, Eric and Mike. Eric graduated from the University of Colorado School of Engineering computer science program, lives in Broomfield, Colorado, and works as a product development manager for IBM. Mike completed his MBA and a graduate program in hospital management at the University of Washington and is working as a pricing analyst for Amazon in Seattle. Eric and Michael married Eleanor and Jessica respectively, who begat Clara, Ethan, Sydney and Lucas, who bring great joy to Norris and Ellen.
Norris grew up in the open spaces of Wyoming — fishing, hunting, hiking and skiing. Norris and Ellen met as freshmen at Northwestern University near Chicago, where Ellen studied speech pathology and Norris studied anthropology and the history of religions. After graduating and marrying, Norris and Ellen spent several years in Madison, Wisconsin, while Ellen completed her master's degree and Norris worked, wrote and made research trips to Navajo country in New Mexico. Following that, they moved to Laramie Wyoming, where Norris studied law for a year and Ellen worked at the University of Wyoming and then it was back to Northwestern where Norris completed a Ph.D. in anthropology, studying the mechanisms of social and cultural impacts on child development. This was followed by postdoctoral work at the University of Chicago and in Moscow USSR during the Brezhnev era.
In 1991, a determined effort to return to the Rocky Mountains brought the family to the Boulder area where Ellen continued her 40+ year career working with stroke and head injury patients and Norris began working in real estate as an exclusive buyer agent.
Shannon Weissleder, B.A.,
Broker Associate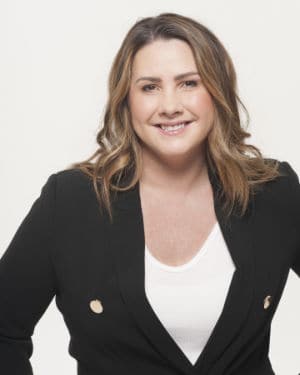 Professional History: Shannon is a Boulder native. She has a degree in Business Administration with an emphasis in Marketing from the University of Colorado Leeds School of Business. Since graduating, Shannon has worked as a Corporate Marketing Manager, a Real Estate office manager, interior decorator and house "flipper." Shannon joined the Agents for Home Buyers team in 2017 as our newest Exclusive Buyer's Agent and looks forward to helping buyers find a perfect place to call home.
Shannon has been turning houses into homes for over 15 years and has managed the remodels of many distressed homes into profitable re-sales.  She also spent the last decade playing a significant role with a successful real estate team overseeing thousands of real estate transactions. Working with sellers from the time they decided to sell their homes, Shannon prepared their houses to go on the market, suggesting and managing necessary improvements, staging, property management, pricing strategies, as well as being the point person for all questions relating to the properties. Her experience in design and remodeling combined with her love of real estate helps buyers to visualize and actualize the possibilities of their new home.  
Personal History: Shannon and her contractor husband currently reside in Golden, CO with their 6-year-old daughter and 2-year-old son. They recently purchased a vacant lot and built their dream home which added to their construction skills and knowledge. In her spare time, she enjoys spending time in the mountains, vacationing by the ocean and cooking with loved ones. Shannon is constantly on the lookout for her next big design project.
Claudia Lewis, M.A.
Broker Associate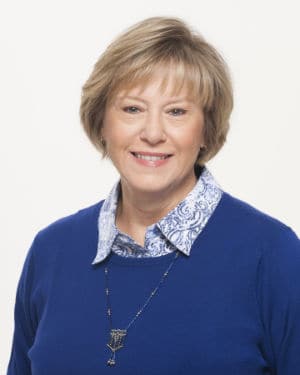 Professional History: Claudia earned her real estate license in 2004. In her first few years as a real estate agent, she gained experience as both a listing agent and as a buyer's agent at Coldwell Banker Residential Brokerage in Boulder. In 2007, she enthusiastically made the switch to Exclusive Buyer Agency, coming to work at Agents for Home Buyers. Claudia greatly enjoys working with buyer-side clients to help them with all aspects of finding and safely purchasing the right home for their needs.
Besides working with clients, Claudia calls upon her background in publishing and graphic design to create visual themes for our marketing materials, and handles many behind-the-scenes tasks, such as overseeing the mailings we do to help our clients locate unlisted properties for purchase.
Personal History: Claudia grew up in the Sunshine State and spent her early years exploring the sandy beaches of Florida. At the age of 9, during a family road trip from Florida to California in a 1966 Volkswagen camper, Claudia was captivated by the Rocky Mountains and vowed to return.
Claudia met her husband, Mike, in 1977 at the University of Colorado, where they were both students. Mike works as a software engineer for DigitalGlobe in Broomfield and their two adult children, Matthew and Kristen, live in the Denver area.
In 2010, Claudia took an extended sabbatical to fulfill a lifelong wish to complete a master's degree in art education, which she earned in 2013. Now, in addition to working at A4HB as an Exclusive Buyer's Agent, Claudia teaches art classes in her home studio.
Mike and Claudia enjoy traveling both domestically and internationally and share a love of car trips and scenic photography. Top on their bucket list is to visit as many National Parks as possible, both in the US and abroad. So far, they have visited 25+ in the United States, one in Canada, three in continental Europe, and two in Iceland, with many more to go.