Many of you are wondering what's going to happen to the real estate market given the corona virus pandemic and its impact on the economy. We're just a few weeks into this, but the data below may provide some initial insight.
Effects on Showings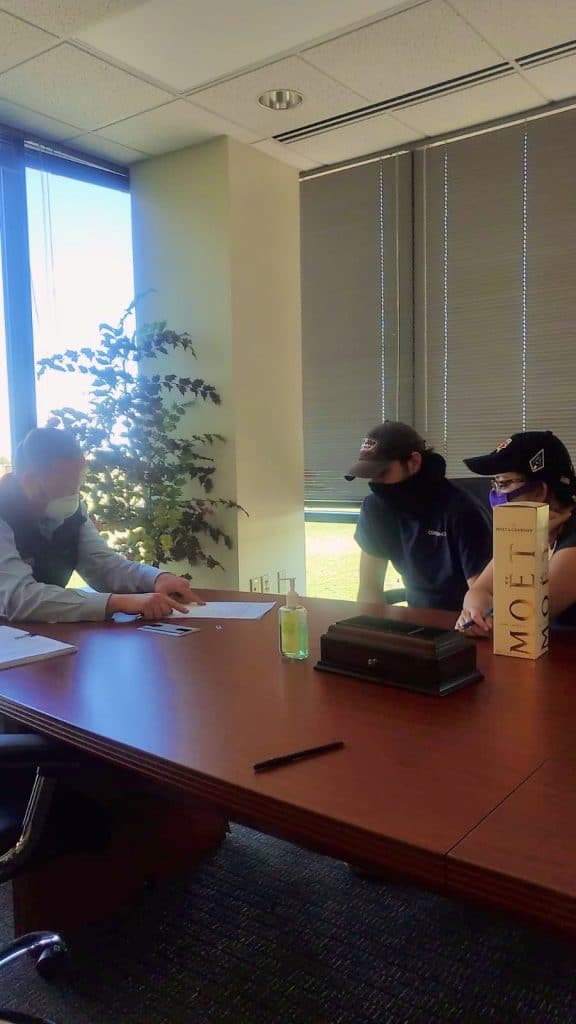 First, as public concern with the virus and social distancing began to increase, the number of home showings in Colorado, and nationally, dropped dramatically, beginning March 11th and running through March 31st. Nationally, this leveled out at about 50% of normal by March 31st, but in Colorado there was a second steep drop beginning April 6th, with showings dropping to 12% of normal by the 13th. This drop resulted from the announcement by the Colorado Attorney General's office that real estate showings are longer allowed under the stay-at-home orders. So, the data suggest that about half of Colorado's home buyers stopped touring homes by March 31st, based on health concerns, and concerns about the market and economy, but that others kept pushing until government directives put the brakes on beginning April 6th.
Effects on Sellers
Home sellers reacted to COVID-19 in a similar way. Prior to April 10th, there was no change in the number of listed homes in 2020, as compared to the prior two years, whether for the first two months of the year (January 1 - March 10) or for the March 11-31 time frame. In Boulder County in 2020, 968 homes were listed between January 1st and March 10th, while the average for 2018 and 2019 was 938. From March 11th to March 31st, 320 homes were listed in Boulder County, vs. an average of 331 for 2018/2019. In Jefferson County, listings increased a bit from 2018, to 2019, to 2020, with 1713 listings for the first two months in 2020 vs. an average of 1632 in the prior years, and 708 listings from March 11th to March 31st 2020, vs. an average of 584 in 2018/2019.
However, while many homeowners were listing their homes through the end of March, many others were pulling their homes off the market. For the first two months of the year, sellers in Boulder County withdrew about 13% as many homes as were being listed by other sellers. In Jefferson County, about 3% as many were withdrawn as listed. However, between March 11th and March 31st, the ratio of withdrawn to listed homes jumped from 13% to 33% in Boulder County and from 3% to 10% in Jefferson County. So some sellers were pulling out of the market due to COVID-19 concerns. And this increased further as restrictions on showings were imposed. For the April 10-13 time frame, the ratio of withdrawn to listed houses went from 33% to 35% in Boulder County and 10% to 26% in Jefferson.
But the real change in seller behavior from April 10th to April 13th was in the number of new homes listed. For these 4 days, listings in 2020 dropped 71% in Boulder County and 69% in Jefferson County, as compared to the same days in 2018 and 2019.
Strong Competition is Still Out There
Despite these indications that buyers and sellers were pulling back from the market, some sellers continued to list and some buyers continued to buy. And these buyers have been aggressive. In the first few months of 2020 (January 1-March 10), 25% of the homes listed in Boulder County and 47% of those listed in Jefferson County, went under contract within 5 days of their list date. These numbers were nearly identical to the averages for 2018/2019, 25% vs. 26% for Boulder County and 47% vs. 43% for Jefferson County. The number of quick sales continued as some buyers and sellers pulled back from the market in the March 11-31 and April 10-13 times frames. Between March 11th and March 31st, 24% of Boulder County listings went under contract in under 5 days while 41% did in Jefferson County. More remarkably, as of noon on April 15th, 24% of Boulder County homes listed from April 10-13 were already under contract, while 31% of those in Jefferson County were.
What's next?
So, its early days, but as of mid-April, some home buyers are still pushing hard even with the restrictions on home showings. Frankly, we're not sure how this is happening, but a recent Denver Post article on the prohibition of home showings noted that, in Seattle, where home showings are still allowed, nearly 1/3rd of home buyers have been asking for virtual showings rather than in-person home tours, and about 12% of buyers are signing purchase contracts without actually visiting the home.
As noted above, we're offering that approach as an option to clients who want to continue their home search. We've done it for years with out of state buyers. Begin with photos and videos, negotiate a contract, and then tour the home and move on with inspections and appraisals if it's the one you want to buy. COVID-19 is changing the way we do a lot of things. These data indicate that it may change the way we do real estate, at least for the next few months.